Symphony on West Lake is a very popular spectacular performance depicting Chinese Culture through music, dance and art performed on waters of the West Lake. For someone who has not been to the Symphony on West Lake show in Hangzhou city in Zhejiang province, would find it difficult to imagine a musician playing a piano or violin while floating on water like a boat.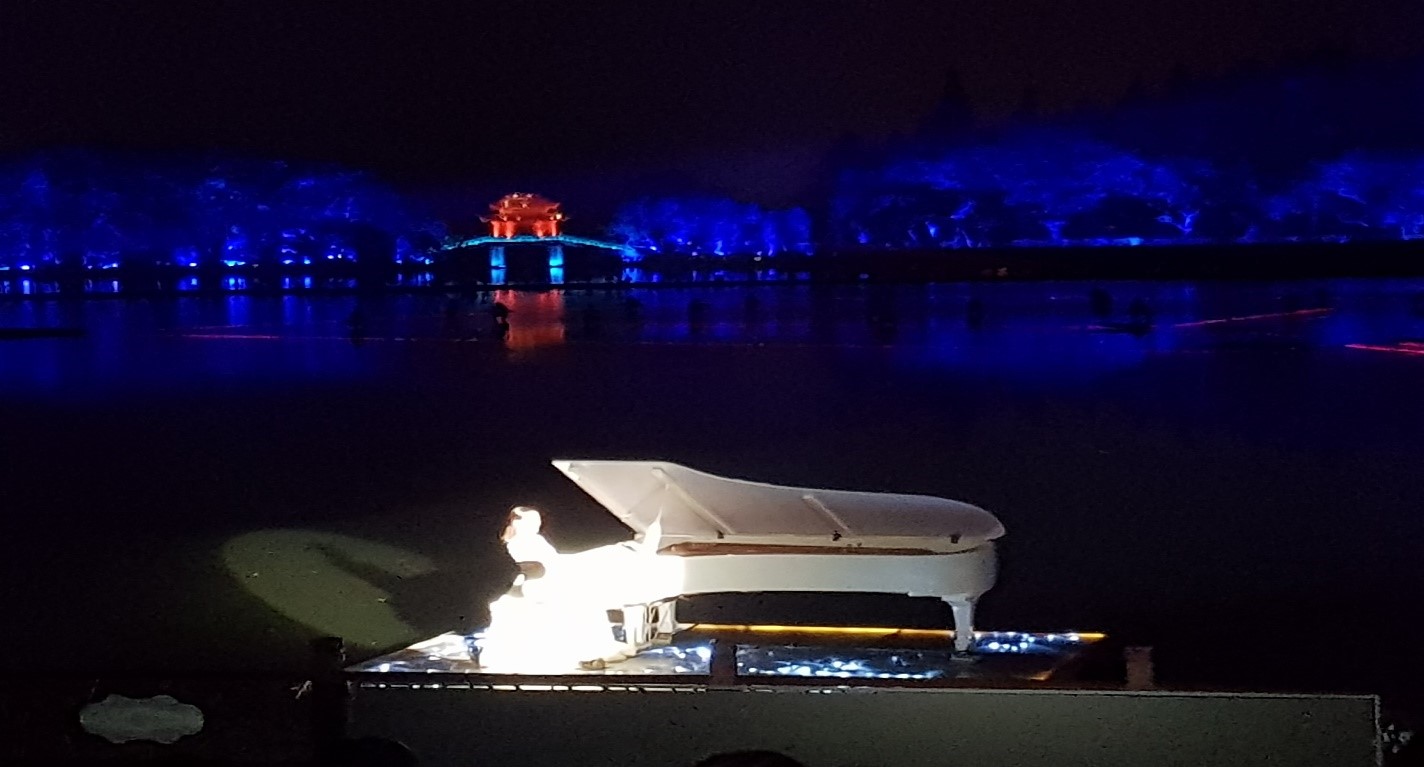 Zhanga Yimou, a well-known Chinese director, and his partner Sha Xiaolan, combine culture, innovative intellect and technology to produce one of the most exciting and mesmerizing shows I have ever seen. Thanks to Peking University Dongfang program which suggested to me and my colleagues to attend such life time memorable show. Unfortunately, I did not get to know how much a ticket for entrance costs, because Peking University that hosted us gave us this golden treat.
The Symphony on West Lake is performed at night and the background lighting creates a romantic scenery in the natural habitat mixed with artificially generated view that is technologically induced presenting a romantic and fabulous optical view that leaves one perplexed. The lighting would at times create the moon and stars in space and would be difficult to differentiate between the natural environment and the one generated by machines. The show is highly impressive to the audience and laborious for the brains behind the organizing the Symphony on West lake show.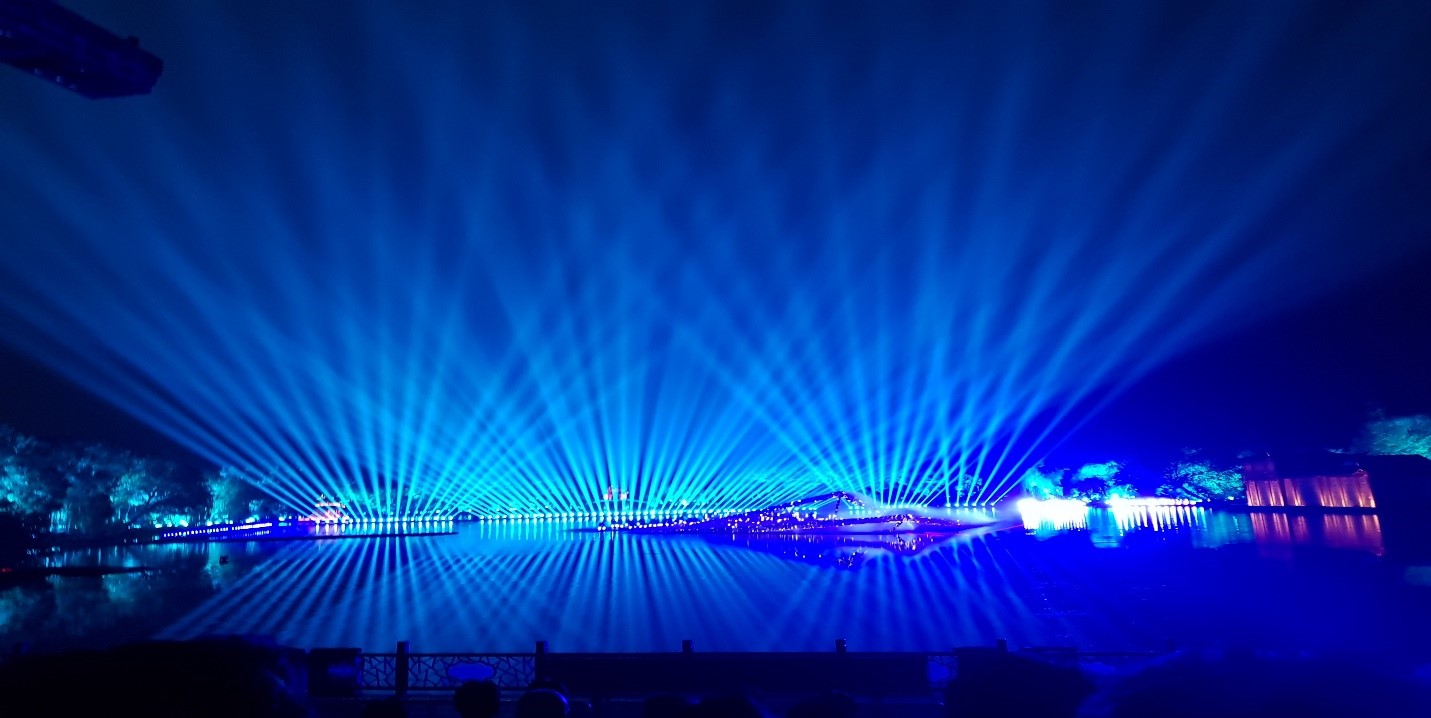 The popular performances that were captivating included the dance of picking tea leaves. Girls moved in calculated dancing steps, with baskets in their hands and synchronized mimicking picking tea leaves from the plantation creating a beautiful scene. Tea makes a great symbol of Chinese culture and the surrounding area of the West Lake has vast tea plantations. The Swan Lake ballet considered as the 'best-Known ballet in the world', leaves the audience speechless. The girls appear like sets of twins having a reflection on the water surface that creates a mind-boggling illusion and a wonderful view.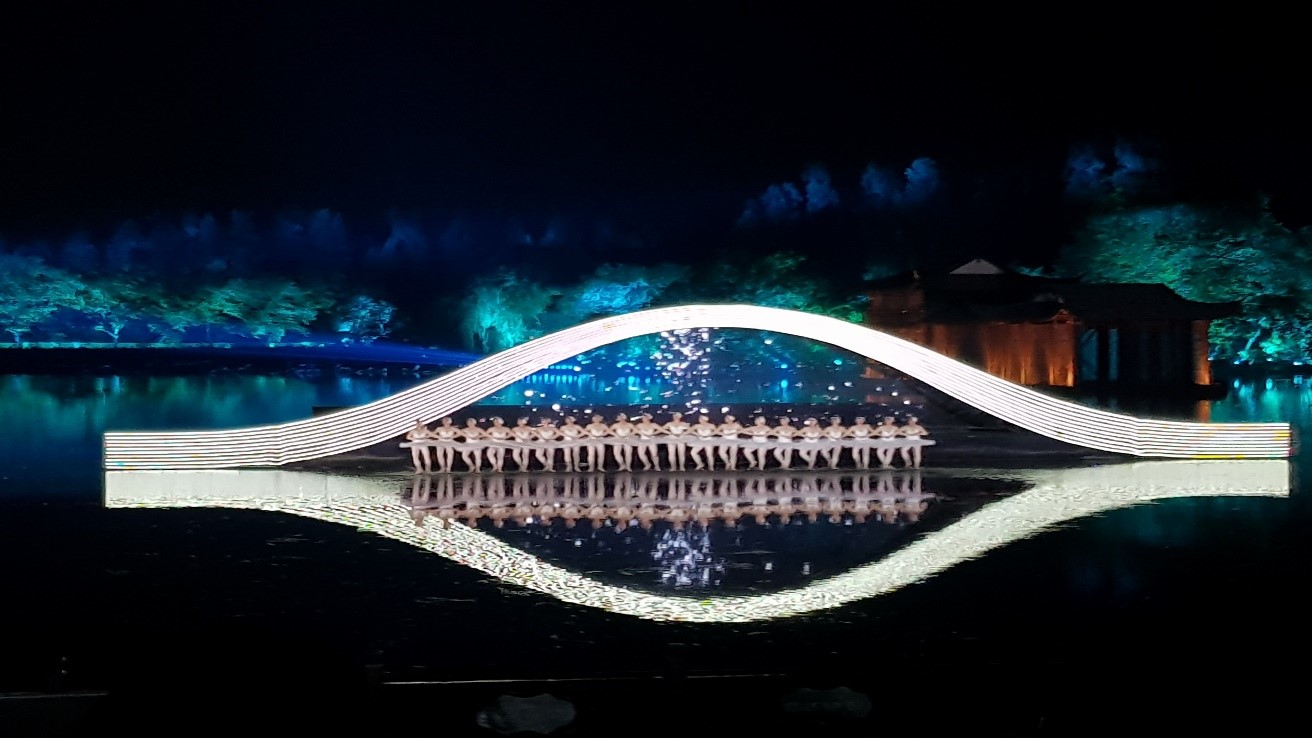 Jasmine flower, another famous folk song moved my heart most. It combined with Italian Puccini's opera 'Turandot', producing classical vocal music with a Western genre. What came to my mind while listening to the song was that the world would be a better place if people blended of cultures in a similar way for harmonious and peaceful co-existence.
In the Chinese culture, Jasmine flower symbolizes love and beauty. The pure white flowers that bloom at night with a powerful scent symbolizes purity. It also represents the value of modesty. In the Chinese traditional belief I was told that if one dreams of a jasmine flower, the dream could spell love dating. I realized that songs like the Jasmine flower depict the Chinese culture of love, harmony and modesty. As the singers and dancers get together to produce wonderful pieces like Jasmine flower to make people happy, I realized that the Chinese culture with strong family bonds is the origin of the Chinese spirit of unity that has brought peace, harmony and prosperity.
For most people who have not been to China do not know that there are more than 50 ethnic groups that live together harmoniously and peacefully. China being one of the earliest ancient civilizations, the Chinese culture is older than 5000 years and the people show much respect to their culture. A culture of love, respect and complementarity, but above all, a culture of humanness which in African languages we call "Ubuntu''.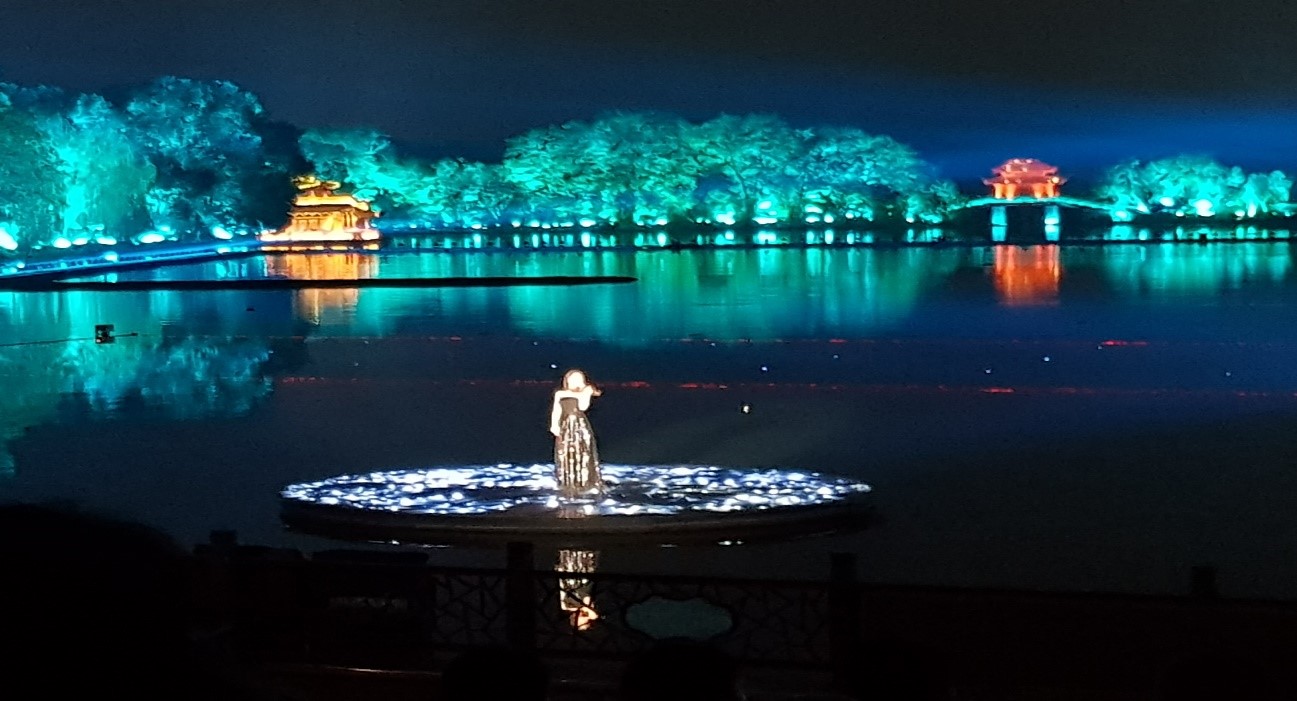 I appreciated the beautiful culture displayed by the Symphony on the West Lake. My stay was short but I am looking forward to this wonderful and amazing show on West Lake. Andre Malraux, who was a French novelist and minister of cultural affairs once said that, "Without culture, to define who we are in various aspects, our societies would be as good as dead." Culture is the sum of all the forms of art, of love, and of thought, which, in the course of centuries, have enabled man to be less enslaved".
Gerald Mbanda is a senior journalist and author of the book on China and Rwanda titled: Effective leadership is Key to Transformational Governance. He is also the founder of Africa-China Review.
For opinion or comment please write to us on: info@africachinareview.com